PROTOCAFE IS PROUD TO BE A WOMAN-OWNED, MINORITY-OWNED, SMALL BUSINESS
A MESSAGE FROM OUR CEO
"ProtoCafe is comprised of individuals who are dedicated to making the impossible happen when it comes to design and manufacturing. During our respective careers in the engineering fields, we experienced a gap in the tools available to us and constantly struggled with getting higher quality products to market faster. This led to a search for products and services that would end with the founding of ProtoCafe in 2003. ProtoCafe became the solution for engineers and product developers looking for higher quality prototypes with faster turn-around times.
In time our clients began coming to us for full solutions instead of specific needs. Based on our clients' needs we began to grow our internal service bureau in order to become a full service provider. Throughout the years our team has grown to include experts in engineering, design, manufacturing, and rapid prototyping in order to advise our clients on how to overcome their challenges in innovative ways that has saved them critical time in design iterations and greatly cut down on costs.
We believe there is a lot of misinformation in the market when it comes to technology and it is our mission to guide our clients with expert advice on the highest quality processes to deliver the best parts in their hands.
It is our team's passion, pleasure, and commitment to serve all of your product development needs!"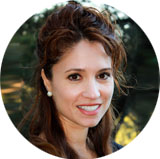 SANDRA MADRIGAL
CEO
With a BA in Psychology and an MA in Human Computer Interaction from Stanford University, the 3D printing industry might not have seemed the perfect fit for Sandra. However, while working at Sun Microsystems in its Industrial Design/Human Factors Group she realized the massive inefficiencies in the design and product development processes and decided to solve this problem. With over 20 years of experience in this field, Sandra has advised countless clients ranging from startups to Fortune 100 companies on finding the proper solutions to their complex design problems. You could say she single-handedly built the 3D printing market of the San Francisco Bay Area.